redfire6i wrote:
Sounds awesome on my computer speakers lol....is that in a dakota quad cab?
nah its a "club" cab... basically enough room to say it holds 5 ppl but not enough to hold 5 people who are tech able to drive lol..
because the back seats were 3 inches from the back of my seat...
but the box is 12.3 cubes tuned currently around 36 htz. pull the inserts out and about 39 to 40 htz..
and here are a few pics.
Ports with the added lenght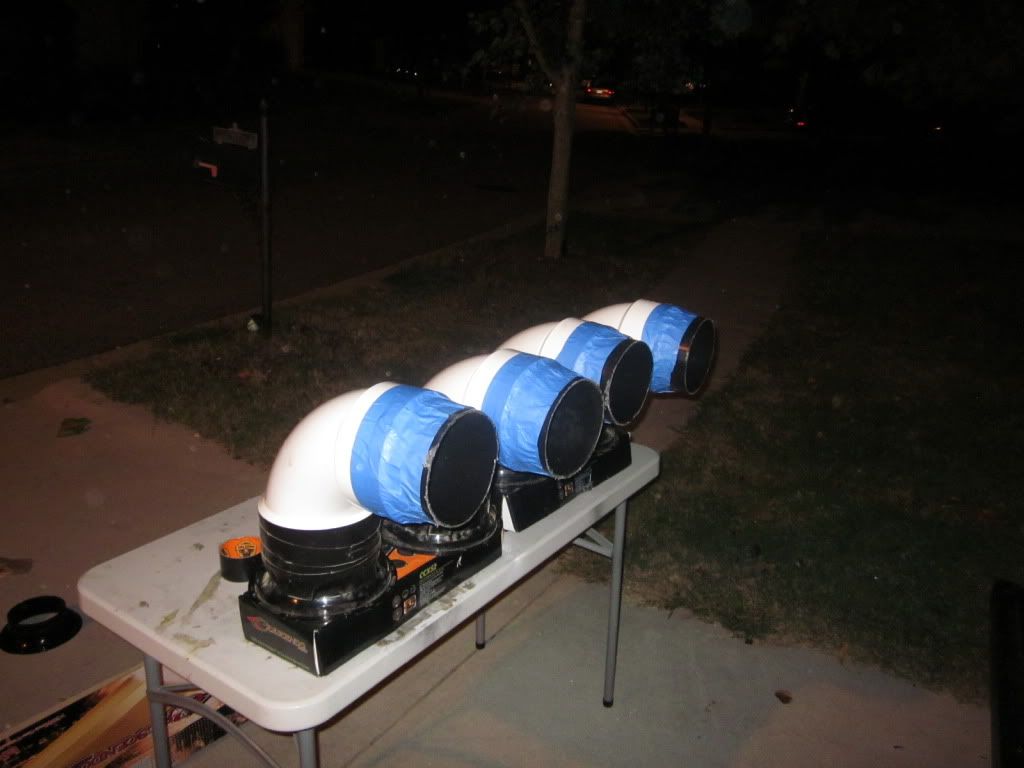 a ref shot so you see where they actually fire lol.
subs are dc audio lvl5 18's btw.. with 2 extra spyders so more spl/cone control
and front stage as it sits
tho i need to retune the amp because I think when I'm at demo volume's i'm clipping slightly because I keep blowing tweeters lol...
also shot of the dash piece. and get at me if you want similar stuff to this in like carbon fiber etc.... i gots the hookup! and its CHEAP! like that is the factory piece and it used to be wood grain.
inside the box shot so you can see the window brace i did, and see where the ports are in comparison to the sub