So I bought both brand of cookies for a comparison test of quality, price, and differences between the two...
Girl Scout Samoas cookies vs Keebler's knock-off verison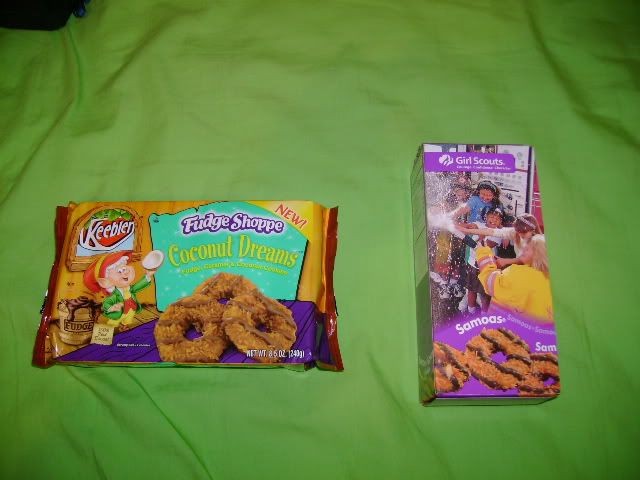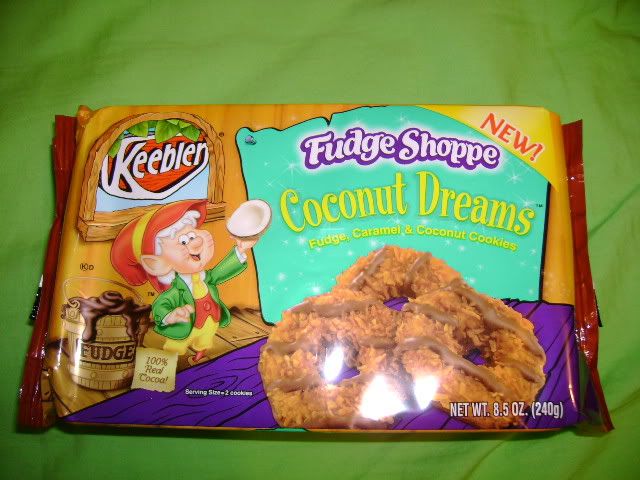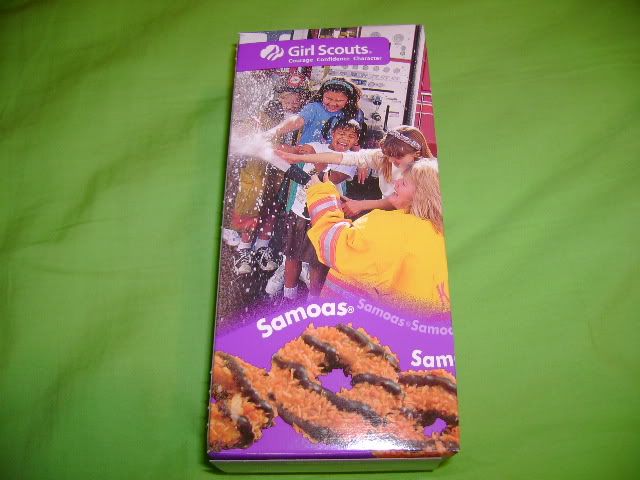 Keebler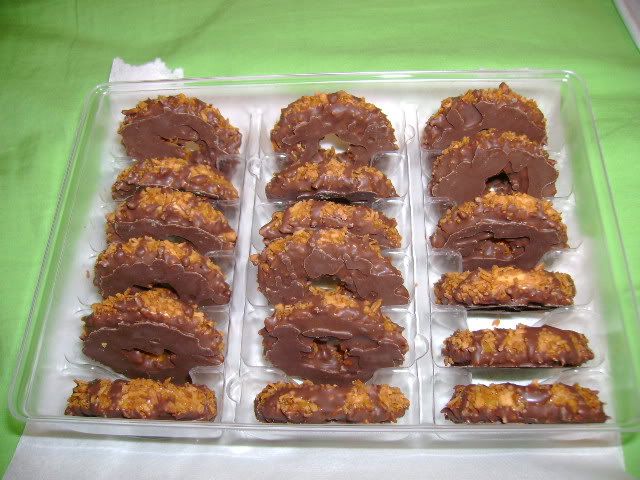 Samoas
Side by Side, notice the Samoas are alot bigger vs the smaller Keebler's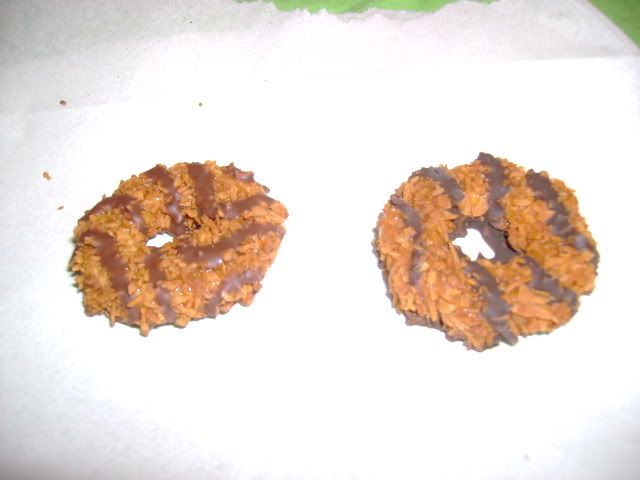 Taste wise, I blindfolded myself and had my gf give me a cookie and let me guess. You can taste a slight difference. The Keebler knock seems to be a tad bit more sweet. I been curious for awhile if these 2 are the same.
Of course, you can pick up the Keebler's knockoff or around $2.50-$3.50 at your neighborhood grocery store. Where the real jdm Girl Scout Cookies will run you around $5 a box. You do get more cookies in the Keebler, but they are tad smaller..